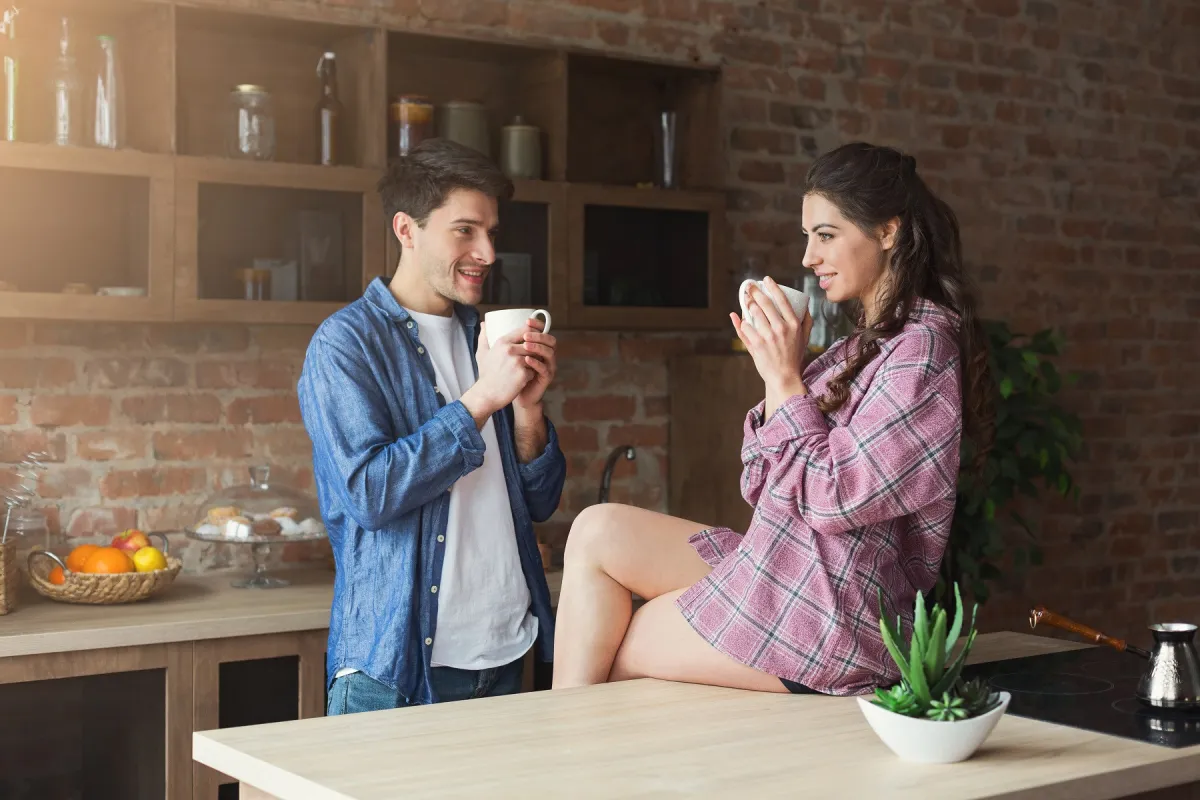 19.11.2022 | Editorial office
How to choose a coffee machine?
Enjoy your favorite coffee in the morning or at any time during the day. Different types of coffee beans differ in aroma and taste. They have different sizes, water content, oils, local trace elements and minerals. Experiment with the choice of coffee. Try different ways of preparing it.
Do you prefer espresso, espresso lungo, American coffee, cappuccino or latte macchiato? Become a barista in a home cafe. Prepare a culinary experience for your loved ones and friends.
Do you prefer Arabica, Robusta, or their blends? Let yourself be surprised by coffee beans from different corners of the world. Without milk or with milk. Close your eyes and enjoy your coffee with fine foam. Gradually improve the basic techniques in coffee preparation.
---
---
Capsule coffee machines Are you looking for a coffee machine that makes coffee as easily, quickly and by itself? Capsule coffee machines are designed for you.
Smart devices recognize the drink in the capsule using a barcode. They automatically adjust the amount of water according to the type of coffee or tea.
Experiment with flavors. Insert a suitable capsule into the device for your coffee machine. Choose the intensity of the drink. The fully automatic system sets the temperature and the brewing time of the drink.
The integrated steam cleaning process of the nozzles starts after each use. For the perfect enjoyment of each cup, regularly use special cleaning and descaling tablets . Experience mystical journeys through the exotic world of thousands of coffee flavors.
small compact dimensions lower purchase price of the device large selection of coffee capsules varied selection of tea drinks wide selection of chocolate, refreshing hot and cold drinks automatic shutdown after a certain period of inactivity
it is not possible to prepare from freshly roasted or ground coffee
Drip coffee machines Do you love big cups of hot coffee? Do you need good coffee always at hand? Choose drip coffee machines .
An ordinary grinder is enough for filtered coffee. The resulting taste is not susceptible to the exact volume of water and the fineness of the ground coffee.
Drip coffee machines work fully automatically . Pour water, insert the paper filter, fill it with your favorite coffee and turn it on. The device automatically maintains the entire extraction process, the cooking time and the optimal water temperature around 95°C.
Prepare 6 to 10 cups of fragrant coffee in a thermos kettle at once. A heating plate under the kettle keeps the coffee hot until the device is turned off.
New generations of devices will also automatically alert you to the need for cleaning. Keep the pure taste of the coffee. Descaling! You will extend the life of the coffee machine and also save electricity.
lower price, lower requirements for grinding coffee, a larger volume of coffee prepared at once, a heating plate under the kettle for keeping hot coffee
replacement of paper filters after each coffee preparation
Automatic free-standing and built-in coffee machines Complete the design of your kitchen with automatic free-standing or built-in coffee machines. Are you a larger group of tasty coffee enthusiasts at work?
Everyone will be pleased with the coffee machine with an integrated grinder , a reservoir for water , coffee beans and ground coffee . If that is not enough, choose a device with a milk container and an integrated water connection . High steam pressure around 19 bars and more is an important parameter for preparing exceptional coffee. The intelligent touch control is pleasant. By pressing one button , you can prepare different types of coffee or coffee with milk.
The integrated CoffeSensor System automatically adjusts coffee preparation according to the type of beans used.
Built-in indicators alert you to the need to refill the reservoirs.
Fully automatic steam cleaning of the milk system maintains high quality after each preparation of the drink. The function of automatic cleaning and automatic descaling is the basis for the preparation of a great drink and the long life of your device. Use original cleaning tablets , descaling tablets and water filters.
high quality of automatically prepared coffee, the possibility of preparing a drink from beans and ground coffee, the possibility of preparing coffee with fresh milk from the milk container, steam cleaning and emptying of the tubes after each coffee
higher purchase price, the need for regular cleaning
Coffee makers
Lever coffee machines Prepare your favorite espresso on the automatic lever coffee machine. Be a home barista. With a high-quality lever coffee maker, you can prepare a small espresso drink from 7-8 g of coffee with a volume of approx. 25 ml under high pressure in approx. 30 seconds. For its perfect preparation, you will also appreciate properly ground coffee beans in the integrated grinder . By precisely setting the grinding fineness, you get the resulting volume of coffee for an exceptionally aromatic taste. A steam pressure of approx. 20 bars and more significantly defines an exceptional espresso coffee experience.
most suitable for repeated preparation of perfect espresso suitable for connoisseurs and extremely high quality coffee